Do you like serial killers?
Err…let me rephrase that…do you have an interest in/fascination with serial killers? Whether it's because you want to put them behind bars, save them before they can act on their thoughts, or because you're just a macabre weirdo who wants to know more, Mindhunter will cover the bases.
Netflix's show is based on a true crime book called Mindhunter: Inside the FBI's Elite Serial Crime Unit by John E. Douglas and Mark Olshaker. The series is set in 1977, and season 1 (released on Friday, Oct. 13th…spooky!) covers the birth and infancy of criminal profiling at the Bureau. This means you get to witness the obstacles these younger agents encountered with this whole new way of thinking, in addition to an insanely active time in history for serial killers.
With that said, Mindhunter's script isn't a high-speed rollercoaster like Criminal Minds or similar television; instead it's intelligent, focused, detailed, and twisting, much like other works from Producer/Director David Fincher (who has gems like Seven, Fight Club, and Gone Girl under his belt).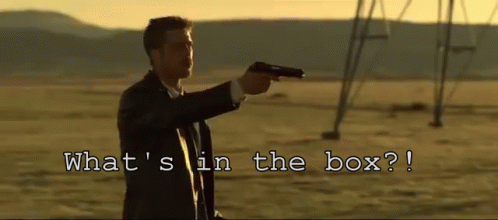 The character development is deep and well-done, from the primary members of the Behavioral Science Unit's team, to the serial killers the BSU is traveling the country to interview. Heavy-hitters like Ed Kemper, Jerry Brudos, and Richard Speck all make appearances and bring the true intrigue to the whole show. By focusing on them and bringing those interviews to life, Mindhunter gives the viewer a glimpse into the warped, damaged minds of individuals who were responsible for some of the most heinous crimes the world has ever known. And to keep your interest piqued, each episode begins with an unnamed man, doing random and suspicious things…
The best part is that word has already gone around that Netflix is planning a second season, and Fincher has expressed that he would love to do FIVE all together. That should hopefully mean we get much deeper into the pit and see not just the creation of the FBI's profiling capabilities, but also some action with hunting psychopaths down and even more interacting with them.
One last bit…for those of you who have an extended interest in the subject of serial killers, as well as a dark sense of humor, check out the podcast Last Podcast on the Left; it's both informative and hilarious!