For those of you who aren't in the know, part of the ring of underground information that circulates throughout the sports world, and particularly the NFL, it seems Cleveland is rumored to be fielding a football team somewhere in the near future.
Mind you, this rumor has been making the rounds for quite a while now…in the meantime, the new-ish owner Jimmy Haslam has been directing the raging dumpster fire in FirstEnergy Stadium. It seems that while the Indians can manage a rebuild that puts them solidly in the ring as World Series contenders, the Browns can't even turn THREE FIRST ROUND DRAFT PICKS into a single win so far this season. For those of you who read my piece on the Flacco kerfuffle, you caught wind of what's finally coming here.
In the last 5 years, the Cleveland Browns have managed to get their hands on eleven first round picks, and you still have to go back another 5 years before you stumble on a season with a winning record. Take the Delorean still 5 more years back (so it's now 2002) and you'll finally find their last playoff run…and by that I mean they snuck in on a wild card and got knocked off by the Steelers.
So we're talking about a team that hasn't even sniffed the postseason for FIFTEEN YEARS. But it doesn't end there folks; the dial gets thrown another 8 years in reverse before Cleveland last found their way into a wild card game (won against the Pats), and then a divisional playoff loss against, yet again, the Steelers. Five years before that…I think you're getting the picture.
The last run of truly competitive play from this franchise came before 1989, and yes, I do legitimately mean competitive. Every season after that year, besides 1994, 2002, and 2007 has been under the .500 mark. For those without calculators, that's 3 winning seasons out of 28. I'd add exclamation points to that, but it just seems sad and excessive. But I will add that with all the talk and concern of whether or not the NFL will maintain a fan base and relevance, keeping a team with a quarter century of essentially not showing up says something for excitement in the game. Ten years of not being able to win at least half your games is a problem…twenty years is a disease.
Now before anyone swoops in making comparisons to any other teams, whether this sport or others, the key difference here is based off of the previous paragraph: winning seasons. We've all seen droughts between championships and playoff appearances (Cubs, Red Sox, and currently the Bills), but to have amassed so many miserable seasons, where teams look forward to their time against you because it'll essentially be a break, is ridiculous. A comb through history of the Browns will show you what kind of contenders they've been, in case the stats I've presented aren't enough to sway you. How about the fact that they haven't won a ring since 1964 and haven't made a finals appearance since 1969? As in, when it was still the NFL Championship, not the Super Bowl.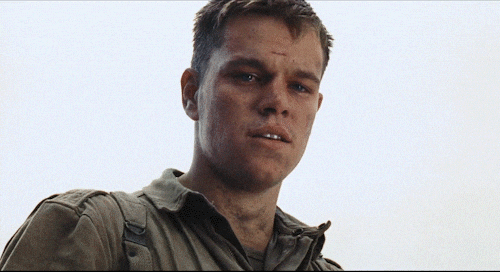 So here we are in 2017, Cleveland staring down the barrel of an 0-10 record, and wondering if they'll snag at least one win in order to at least match the final record of their 2016 season. For the most hopeful of hopefuls, there is a list of 46 things that need to happen in order for the Browns to make the playoffs (I'll try my chances with Powerball instead).
Despite how much I utterly loathe this franchise, I have to say that I truly respect the players, especially those who were drafted and couldn't escape the drowning man clawing for dear life at their potential buoyancy. It just pisses me off to no end that Draft Day didn't come true, and that such consistent, dismal disappointment is allowed to thrive within the league. I don't understand how fans accept it every week and every year, nor why they were so upset when Art Modell wanted to pack up and head to Baltimore (leading to two Super Bowl trophies). It's like living with a persistent staph infection…because that was also a thing in their locker room during the 2008 season.
Ultimately, I wish everyone could just cut their losses and let go of the Cleveland Browns franchise. They don't bring anything to the table except annoyance and anguish, and certainly not competitive football. And while they're currently sitting on FIVE picks in the first two rounds for the 2018 draft, how about everyone takes a step back to be very honest with themselves after everything we've covered here. Instead, let's all just raise a drink, say good riddance, and then toss the bottle onto the field.