Someone here has to stand up to "the Man" and I'm taking this round against he-who-defends-his-allegiance a little too much…Josh, the obviously closet Bama fan with this mess of an article.
Now, before you all start throwing facts and figures at me, just know I get it: Saban is 11-0 versus former assistants; despite Jennings (their third LB) being out for this game, the Tide still have a stacked deck to pull from; and Nick Saban is the reincarnation of a combination of Jesus and Fergie, with the incapacity to do any wrong…basically like Bill Belichick.
Here's the thing, though: the first half of that last point is a ridiculous lie, and the second half is accurate. And with that being accurate, it's important to emphasize that Belichick has lost. Like…big. Like….the Super Bowl, and against the Giants. And like….twice. A bit of a tangent (just wanted to salt the likely open wound Pats fans are facing in light of ESPN's big story), but one of those winners against Mr. Bill was *GASP* Nick Saban.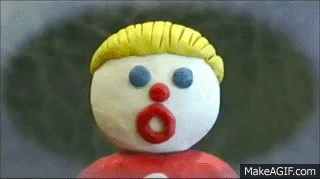 So with Kirby Smart leaving the nest and showing up in the College Football Championship in his second year, that's a pretty significant check in the column of student potentially becoming the master. Then when you consider the estimations from some that OU's defense was going to shut down the one-two powerhouse of UGA's Chubb and Michel (yeah…they didn't), and the repeatedly steady, cool, and collected poise of Jake Fromm, it's hard to keep arguing in favor of Alabama.
But what I feel is the biggest point in favor of the Bulldogs, is their halftime turnaround against OU, in such an overwhelmingly important and high-profile game. These guys took 9 yards per play in the first half, and knocked it down to 4.6 yards in the second/overtime; from allowing a 75% third down conversion rate, to a brutal 13%; and went from producing only one three-and-out in the first half, to making Oklahoma eat four of them between the second half and OT.
So with all that said, and me clearly backing UGA to take the National Championship, I'll also add and counter Josh's insistence that Bama were clearly supposed to be in this with their win over Clemson by saying that ANY of the top teams could have been put in out of worthiness and skill. Do I think this matchup has the most potential to offer as exciting a game as the Rose Bowl? I do. I think Roquan Smith will kick the door in on the Tide's offense, and I think the Bulldogs will have to rely on more than their star RB duo to put points up against such a deep defense. However, if you'll notice what that question contained, you can see that we've already had an incredible matchup that, dare I say, was worthy of a Championship game. So does the CFP really prove who the best team is? Or is it just who got voted in and then showed up on game day? Whatever the case, that wraps up my side. Let the hate tide roll!